Our first tree story for 2022 has been shared by Ann Wilson. Many of you may know Ann is a very active and committed member of the Coventry Tree Warden's Network. She also sits on the CTWN committee:
"Stoke Park is full of spectacular trees. I grew up there, and still live there.
My favourite tree is a very old Sweet Chestnut which stands beside a huge Pine in our garden in North Avenue. It is 6m round the trunk and nearly 2m in diameter. Huge! No doubt this and the many Walnut trees here were originally planted for food. I remember us eating the delicious fresh walnuts on our way to and from school in the Autumn, sadly, the squirrels get most of them now and the chestnuts.
My story is about a Walnut that my brother planted when he was very young at the bottom of our garden in West Avenue. The tree it grew into is still there and many years later was used by my daughter as a climbing frame and to talk to the next-door neighbour, Bob. He told her once that one day she would be much more interested in boys than trees. We ended up living round the corner and quite a few years later she came in one evening incensed because Bob had passed by as she was canoodling in a car outside, knocked on the window and said "Told you so"!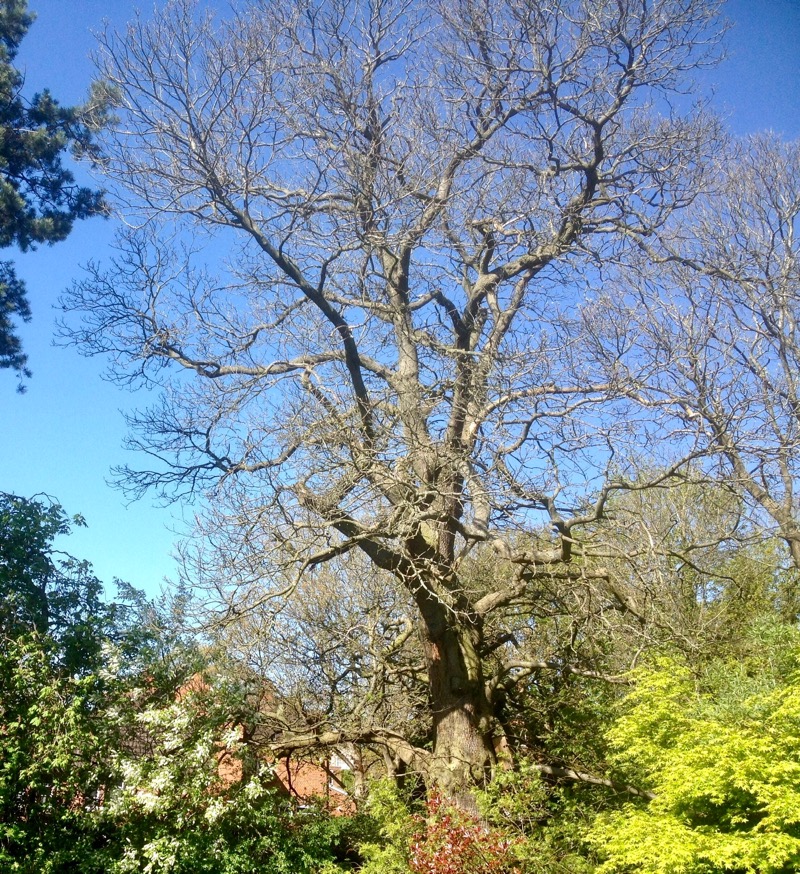 Many thanks to Ann for sharing her tree story, and finally an interesting Walnut tree fact to ponder. Walnuts have many nutritional benefits. With its shape resembling the human brain, it is intriguing to note that it contains Omega 3 fatty acid, which helps with the functioning of the nervous system and keeps memory sharp. Must remember to buy some walnuts soon !!